Lamb Cake, also known as "lammie cake," was an Easter staple in our household while growing up. That delicious lamb-shaped cake with vanilla frosting adorned with coconut is something I dreamed about all year. I don't know what made this cake in the shape of a lamb taste better than had the cake been round or rectangular, but it was.
Lamb Cake is a Polish tradition, something my grandmother made for her and something I hope to someday make for my own children. My mother still has our old lamb mold. I thought about dragging it to Boston this year to make a lamb cake but I never got around to it. Maybe next year. I'll have to settle for living vicariously through others' baking adventures on the internet like this lovely lamb cake I found here:
Also, a quick ebay search reveals that there are a plethora of vintage lamb cake molds for sale
HERE
like this beauty.
Etsy vintage sellers also come through with some fantastic options: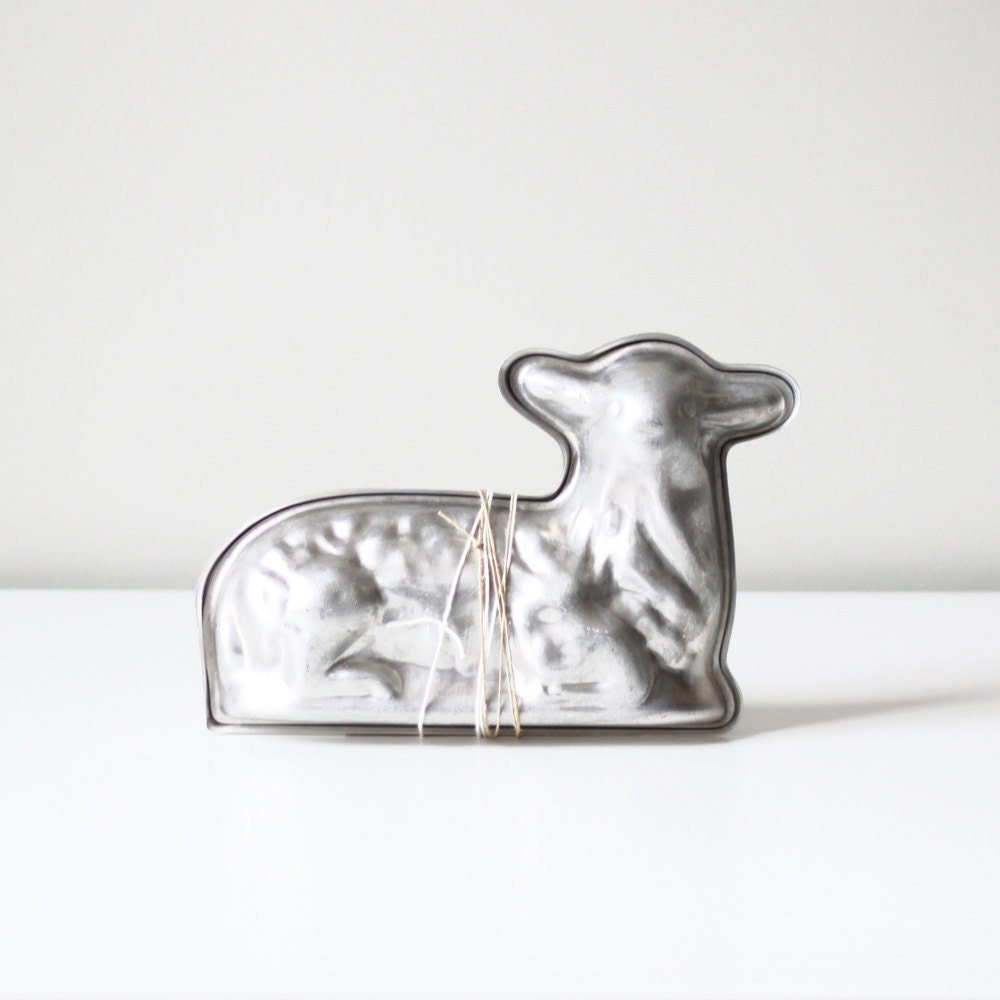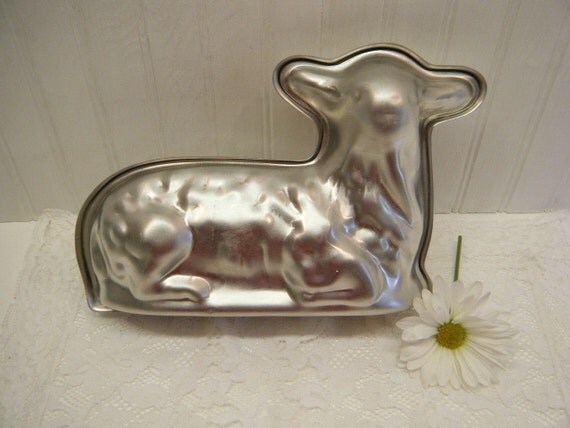 Have a happy Easter! xo Jillian